Professional Affiliations
---
"If anything is certain, it is that change is certain. The world we are planning for today will not exist in this form tomorrow." ~ Philip Crosby, Quality Innovator
Being an active member of the following organizations keeps PES in touch with the latest changes and trends in our field so we can best help your business today plan for a successful tomorrow.

APICS is the association for supply chain management
APICS is the leading provider of research, education and certification programs that elevate supply chain excellence, innovation and resilience. Fostering the advancement of end-to-end supply chain management through a body of knowledge, innovative research, systems, and methods to create value for customers, members, and organizations.
---

The Association for Supply Chain Management
The Association for Supply Chain Management (ASCM) is the global leader in supply chain organizational transformation, innovation and leadership. As the largest non-profit association for supply chain, ASCM is an unbiased partner, connecting companies around the world to the newest thought leadership on all aspects of supply chain.
---

Institute of Industrial & Systems Engineers
Systems world view. Productivity. Efficiency. These are words that describe the distinctive attributes of industrial engineering, and IISE is the world's largest professional society dedicated solely to the support of the industrial engineering profession and individuals involved with improving quality and productivity. Founded in 1948, IISE is an international, nonprofit association that provides leadership for the application, education, training, research, and development of industrial engineering. ISEs figure out a better way to do things and work in a wide array of professional areas, including management, manufacturing, logistics, health systems, retail, service and ergonomics.
---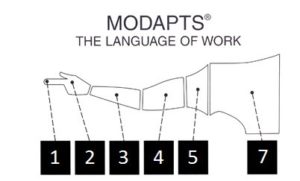 International MODAPTS Association
The International MODAPTS Association is a nonprofit organization who's mission is to have research preformed to improve and expand MODAPTS both geographically and functionally, to establish standards for teaching MODAPTS, to certify instructors who meet these standards, to create practitioner certification standards, to create an institution that will evaluate and approve modifications to MODAPTS, and license others to use, teach, publish, or otherwise use MODAPTS. MODAPTS is a third generation predetermined time system used for: Calculating reliable production standards, Facilitating methods/ergonomics improvement, Improving an organization's productivity, Analyzing departmental effectiveness, and Improving employee relations.
---
The Process Excellence Network is an online news source and global community for process professionals, business leaders and executives who want to improve their businesses through process and operational excellence. With a global membership of 150,000+, and a burgeoning global portfolio of live events, webinars, and networking opportunities, PEX mission is to inspire and inform members with access to practical advice on business improvement tools, methodologies and technologies in order to achieve their business goals.