About Our Founder
---
Jeffrey Miller is Founder and Managing Principal at Productivity Engineering Services LLC. He has over 30 years of "real-world" experience helping dozens of industrial companies make their operations leaner and more productive so they can grow and prosper. Throughout his career, Jeff has served numerous leading organizations in a variety of industries including but not limited to automotive, outdoor power products, bicycle, industrial machinery and heavy equipment, helicopter, consumer goods, distribution/logistics, and general manufacturing/industrial products.
Jeff helps companies align their strategy, material flow, work flow, and information flow to achieve a competitive advantage. He is highly skilled in all phases of operations design and reengineering projects including Initiation Study, Feasibility Study/Master Plan, Detail Planning/Bid Specifications, Implementation Support, Continuous Improvement and Training. Jeff has a track record of designing and implementing practical-cost-effective solutions with an emphasis on achieving long-term, sustainable results. He speaks the language of business (financials, data, analytics, etc.) and has an innate ability to build solid relationships for mutual benefit and win support for projects.
Jeff has developed and taught numerous webinars and workshops on Supply Chain Management, Lean Manufacturing and Industrial Engineering. He has published articles on these topics as well.
Jeff also leads the coaching, education and training activities for small and midsize manufacturing and logistics organizations in the supplier development and supply chain performance excellence certification system called Corporate Mentoring Program (CMP). The CMP education and training system is offered through Diverse Manufacturing Supply Chain Alliance (DMSCA) and is based on the world's leading supply chain framework: The Supply Chain Operations Reference (SCOR®) model. Jeff has a talent for bringing out the best of people and lifting them to a higher level of understanding, collaboration and performance.
Prior to launching Productivity Engineering Services LLC, Jeff held various engineering and management positions with Production Modeling Corporation, DEC Engineering, Inc., and General Motors, where he developed and implemented creative solutions to manufacturer's productivity and process improvement challenges.
Jeff is a registered Professional Engineer (P.E.) in Michigan. He is certified in Production and Inventory Management (CPIM) by ASCM/APICS, a certified SCOR Professional (SCOR-P) by APICS Supply Chain Council (SCC), certified in Lean Manufacturing by the University of Michigan College of Engineering Center for Professional Development, certified in Sales and Operations Planning (CS&OP) by the S&OP Institute and the USC Marshall Center for Global Supply Chain Management, certified in the BasicMOST Work Measurement Systems by H.B. Maynard and Company/Accenture and MODAPTS Predetermined Motion Time System by the International MODAPTS Association.
Jeff attended the University of Michigan, earning both a Master's and a Bachelor of Science degree in Industrial and Systems Engineering. He graduated at the top of his class in his Master's program and was awarded the "Outstanding Graduate Student" award from the Industrial and Systems Engineering Department. He was also elected into Alpha Pi Mu, the National Industrial Engineering Honor Society.
He is a member of several professional associations, including the Institute of Industrial and Systems Engineers (IISE); APICS, the Professional Association for Supply Chain Management; Michigan Society of Professional Engineers (MSPE); National Society of Professional Engineers (NSPE) and The International MODAPTS Association. Jeff is past President of the MSPE Fairlane Chapter and served many years on its Board of Directors. He previously won the nomination for the "Young Engineer of The Year" and the "Engineer of the Year" awards.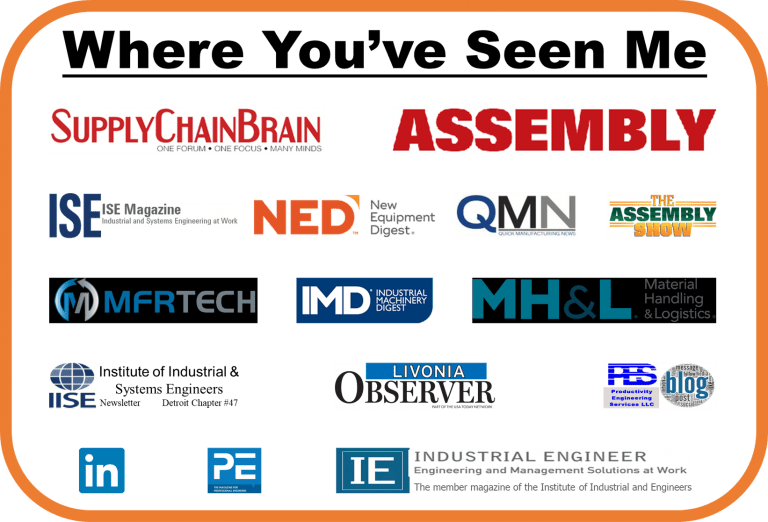 Get Started Today!
To discuss your particular situation and learn more, please call (734) 425-3904 today! Don't worry, you won't get stuck in an automated phone tree or have to endure a pushy sales rep. This is the direct line to Chief Solutions Officer Jeffrey Miller.
Email: jmiller@PESsolutions.com